Compulsive Creator, Illustrator, Fine Artist, Animator, Puppet-maker & great Appreciator of the beauty in the world.
Phone: (+61) 027 307 2288
Meet the Artist behind the Art…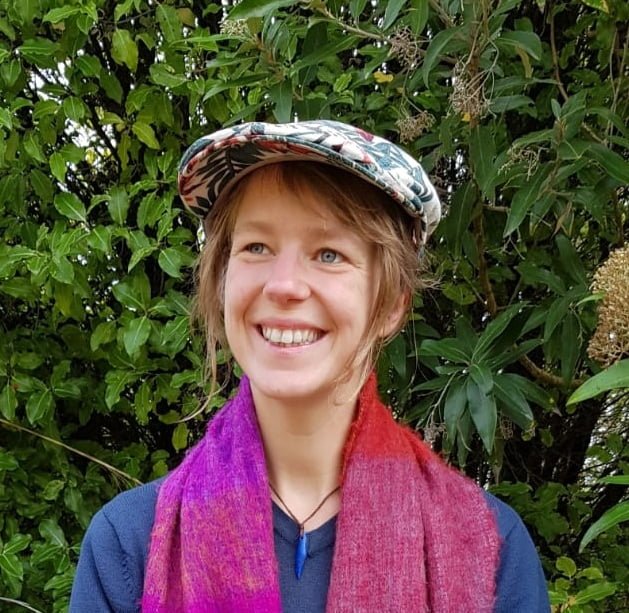 I've always believed, there's nothing I can't do, I simply haven't learnt how yet.
Hi, I'm Natalie and I'm a compulsive creator, I can't not do art! The world is way too beautiful, how can one not want to capture it?
I love experimenting with many art forms and mediums, because they all have such unique characteristics and it keeps the creating of art challenging and fun; there's so much to learn about each medium and the best way to learn is to play. Why restrict yourself to one thing, when we're so lucky to be able to explore the wonders of all the good things.
I feel so immensely grateful to be a living human being! Do you know why… because we have thumbs! How fantastic! What a game-changer! And what about the miracle of inhabiting this marvelous world, which we are able to see through light bouncing off atoms and gaps in space, transmitting the image upside down through our eye-balls to our brains, where we then flip it around, to then pour signals through our nervous system all the way through the muscles of our arms to our fingers, to then replicate the image of this three dimensional world we see on to a flat sheet of white paper… I mean isn't that just amazing!!!!!
Mission
My mission, as an artist, is to awaken that playful inner-child within us all; the one who may have just been neglected a little in the process of growing up.
Vision
My vision is to turn every mundane, grey wall into a beautiful, colourful haven of art, which waves to that forgotten, little inner-child.
Values
Appreciation and gratitude of the planet and all living things.
Authenticity and originality, always striving towards the unique and absurd
Embracing and playing with the bright, bold colours of the world.
My Story
My first adventures as a little artist…
When I was very young, maybe 5 or 6, I went to Germany with my family to visit my Opa (grandfather). I remember sitting around the dining room table with my sister, brother and Opa, drawing from a book he had gotten us about how to draw cartoon animals. This was the first memory I have of doing art, as it was such a special moment for me; I couldn't speak German and he couldn't speak much English so drawing became our way of communicating and connecting. It was our shared language. I always loved the letters he wrote to us in England, because of the cute little drawings he would add. They made me smile and softened this otherwise strict, serious and foreign man, who was my Opa.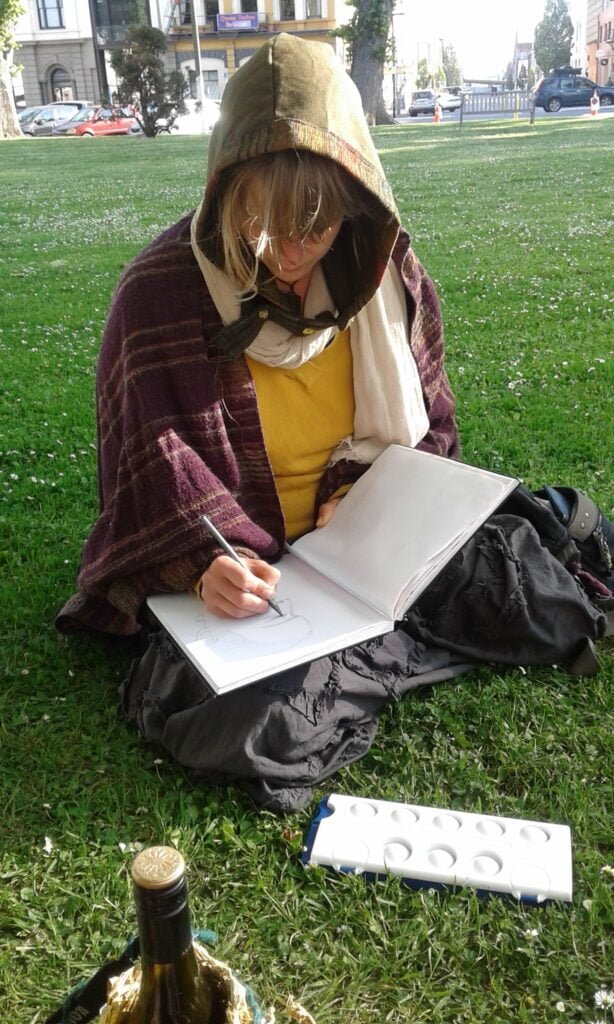 This one is very similar to the one which transported me to another place.
Memory of a painting…
The first painting, which moved and inspired me was also at my Grandad's apartment in Germany. It was a beautifully, alive painting of a watermill with a river and a great big tree, which all seemed to be moving and glistening. (The painting was similar the one shown here but I believe my grandad may have actually painted the one I'm referring to)
I would stare at that portal to another world for ages, whilst being in this strange, foreign country in the middle of a massive apartment block in the midst of a city. It was an incredible way of escaping to the countryside without having to leave my Opa's tiny little apartment.

Now one of my favourite things to paint are murals, as they give me the space to do nature justice. I feel like this painting I saw, as a little ragamuffin set my path to want to create portals into different worlds, especially within cities.
---
Life of an Artist – My Blog