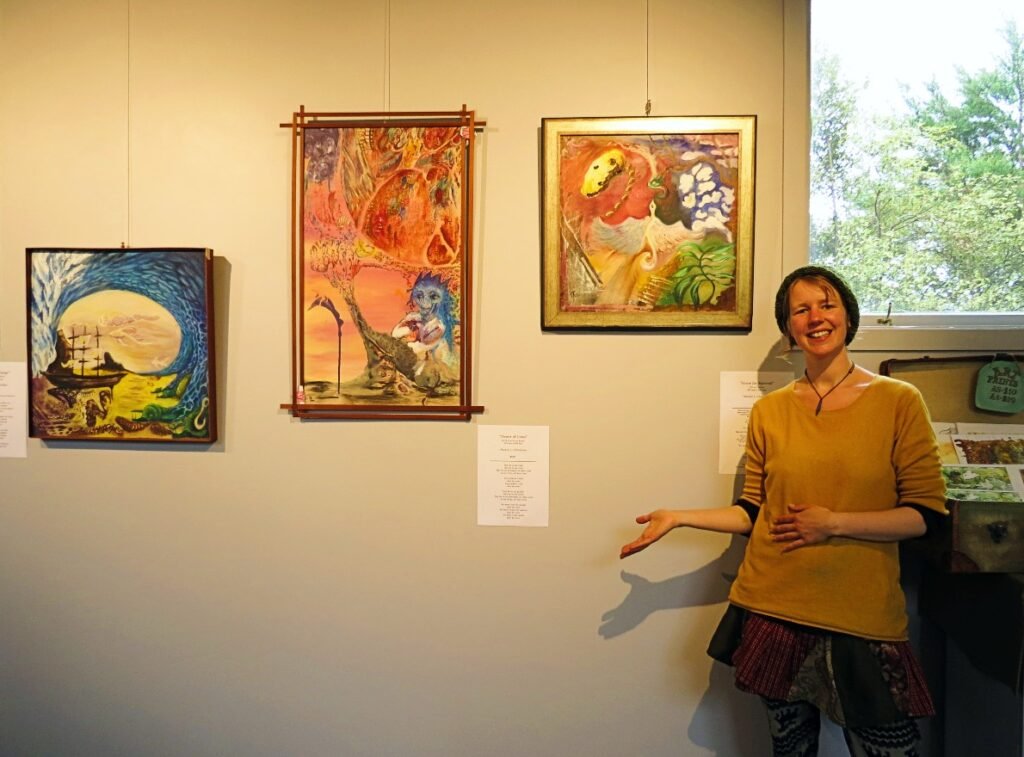 Hello, thanks for dropping by.
If you like bright, bold and imaginative art then you've come the right place. My art is inspired by the desire to express my sheer and utter love and appreciation for the beauty in the world and every living being in it.
I marvel at the world with a curious and imaginative eye, always exploring new ways to merge dreams with reality. The miracle of having an imagination and being able to capture what we can otherwise only see in our dreams is my constant fuel for inspiration, hence why I love the surreal.
---
Paintings
Please see my vast array of paintings. I love both the real and the surreal, as there's often a fine line between dreams and reality…
Illustrations
Here you can explore the raw unleashing of my subconscious mind. As one of my tutors once said, "Goh blimey Natalie, I wouldn't want to live inside your head!"
I rather enjoy it in here though I must say!
Murals
If given the chance, I would transform every bland, dull city wall into a beautiful portal to another world!
Pet Portraits
Here you can see a collection of my commissioned pet portraits to date…